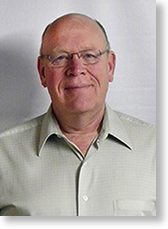 Dan has been with the company for 38 years. He was born and raised in Kalida, Ohio and graduated from Kalida High School.
Dan holds Universal RSES Accreditation for Heat Pumps, A/C Geothermal. Dan is a factory trained tech for Trane, Lennox and Generac products.
Married to his wife Deb for 37 years they have 4 children and seven grandchildren.
In his spare time Dan loves bike riding, swimming, especially with the grandkids, singing in the church choir, traveling with Deb and the family, helping family and friends with projects. Deb and Dan garden and cook together.
"Without Going Into To Much Detail The Service That We Received From Dan And The Company Was Bar None The Best Experience With Customer Service We Have Had In Years. They Went Over And Above To Fix Our Issue, And Did It Very Quickly. I Could Not Be Happier With Their Company, And The Service…
Read More