Your Comfort Is Our Concern!
Knueve & Sons is a family-owned and operated company with decades of experience since we first opened our doors in 1970. We serve Northwestern Ohio with heating and air conditioning, plumbing, bath and water treatment, standby generators, and much, much more.
We offer the best possible service and highly trained installation crews. At Knueve, we are a family and we treat you as part of our family as well. We will help you find solutions that will help your family be comfortable and healthy, and we will send friendly technicians who will get your job done right the first time.
Throughout our website, you'll find ideas for making your home a more comfortable and healthy place to live. Give us a call to discuss some of these ideas and how we can help you implement them in your home.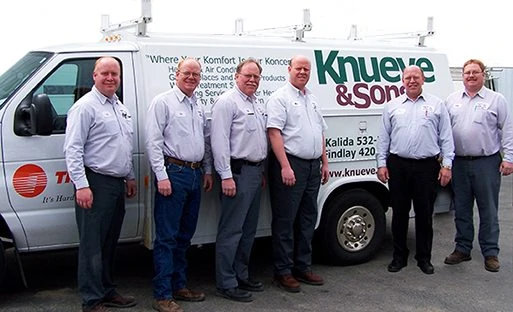 Our Most Recent Articles...
Even though our Knueve & Sons Inc heating, ventilation, and air conditioning (HVAC) experts are always here for you, as a Ottawa homeowner, you should know at least a little something about your heating and cooling system. Knowledge is power after all.
Read More